Upselling Grooming Services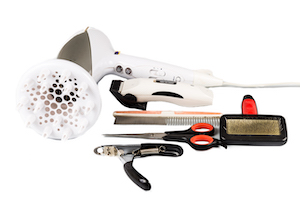 Large, small, young, old, long-hair, short-hair—regardless of the qualities that make each dog different and unique, professional grooming is a great way to pamper your pet. When it comes to your business, your customers want to know their pets will receive the best treatment when they are groomed at your facility. Beyond the standard cleaning, haircut, and nail trim, there is a myriad of additional services you can offer customers to enhance their pets' grooming experience and increase your overall income.
Daycare
Dogs can spend lots of time at the groom shop. Sometimes it's convenient for their owners if they were to spend a little more. If your groom shop is associated with a doggie daycare, why not offer an add-on for daycare where they can have fun and exercise before or after being groomed? Even if your waiting area already provides this benefit, you might offer some personal interaction with a staff member for an added fee.
Specialty Shampoos and Conditioners
There are many options you can offer your customers in terms of shampoos and conditioners. These include flea and tick bath, de-skunk treatments, oatmeal shampoos and conditioners, hypoallergenic products, fur-whitening solutions for light-colored dogs like westies or bichons, and nice smelling scented products. For customers looking for something special from a groom, these options are perfect.
Special Grooming Services
You can treat pets to a day of leisure with a spa day. Services such as blueberry facials, massages, body scrubs, and lotion treatments will appeal to customers who want to make
sure their dogs get the most out of a professional groom.
Additional Grooming Services
Other services you can offer to customers for an extra fee include teeth brushing, shed- less treatments, paw pad conditioner, and nail grinding. The options are endless!
Fashion Experience
For the truly pampered pets, you may want to have some options like nail polish and fur dye. You can also sell bows, bandannas, or other accessories to customers who want their dogs looking their absolute best.
Grooming Packages
An effective way to upsell grooming services is through the use of packages. For example, if a customer wants to add a blueberry facial, lotion, and a massage to the groom, you might offer this combination of services in a Spa Day Package that is less expensive than adding each service individually. Enticing those price-conscious customers to go ahead and add those to their visit will increase your profits.
Grooming Products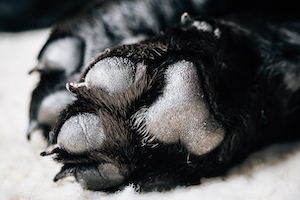 You can also sell customers products they can use at home for their dogs between professional grooms. These may include shampoos, conditioners, lotions, pad conditioners, and accessories.
Upselling grooming services is a useful opportunity for you to grow your business and build rapport with your customers. When you go above and beyond to pamper their pets, your customers will be eager to return to your facility the next time Fifi and Fido are due for a groom.
Sending love to you and your pets,
The Kennel Link Team 🐾
Interested in learning more about our Kennel Link software? See our features here or view our demo.
Back to the blog archive